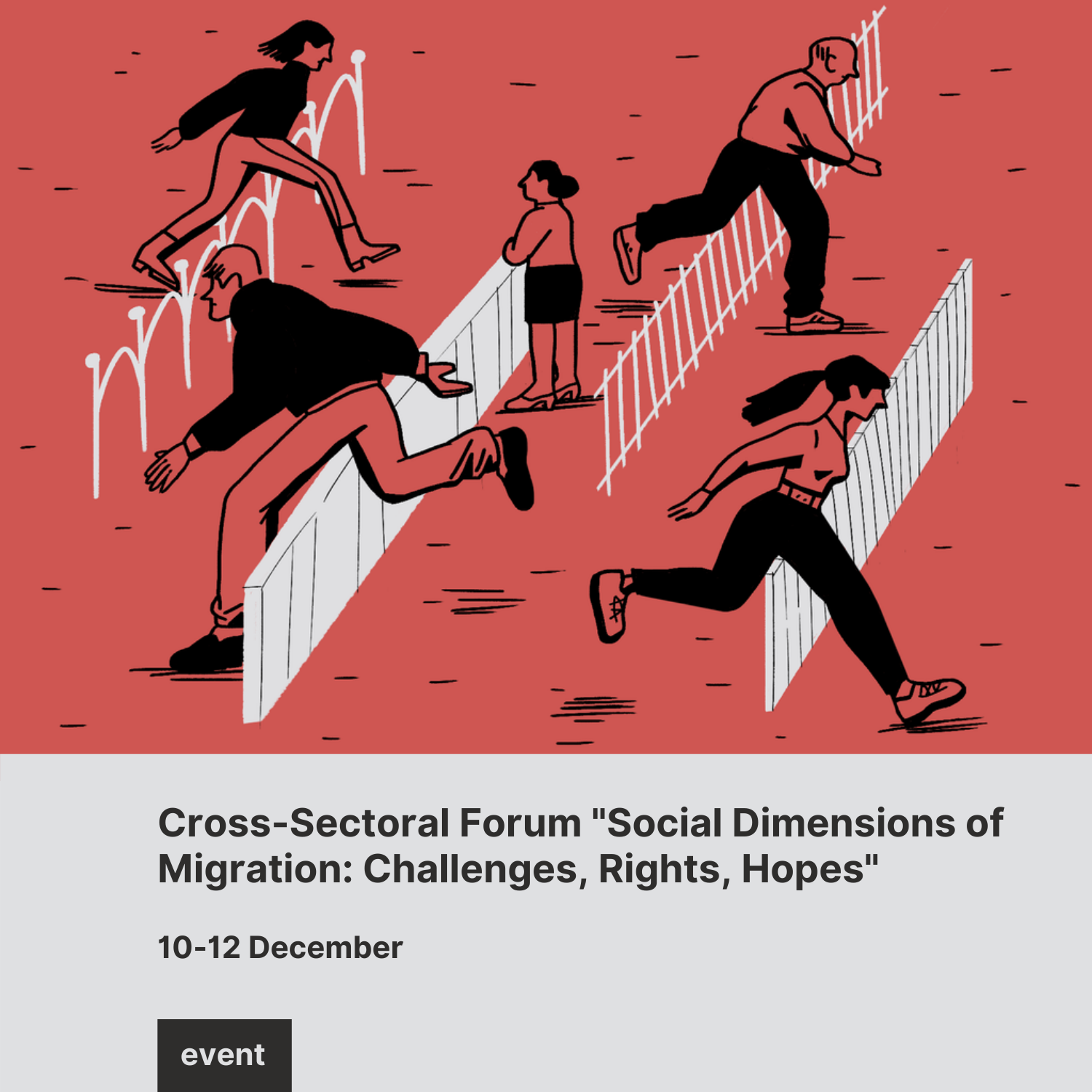 The world of open borders is also the world of global inequalities. These inequalities between countries lead to situations when individuals decide to move to another country. Migration is often talked about in an economic context, but migration is first and foremost about people, their rights, opportunities, hopes for a better life and difficulties they face along the way.
On 10 – 12 December we invite you to the Cross-Sectoral Forum "Social Dimensions of Migration: Challenges, Rights, Hopes", organized by Cedos think tank in cooperation with the European University Viadrina, Frankfurt (Oder), Germany, the National Institute for Strategic Studies and Agency "Damo Radu".
The event is open for all interested participants from academia, civil society, arts, media, administration or politics and all those who are interested in the topic.
December 10th. Transnational Rights of Migrants.
We will talk about the social protection of migrants, in particular the rights to pensions and social security, the problems that arise in the implementation of these rights and possible ways to solve them. Besides that, we explore how the theatre stage can become a space for articulation of migrant's rights. In the evening you can join an interactive cross-sectoral networking event and to overcome your zoom-fatigue and meet participants in a low-threshold format.
December 11th. A Grassroot Perspective on Migration.
We will talk about the challenges that grassroot initiatives and civil society organizations working on topics of migration are facing. Which role can independent documentary filmmaking play in addressing certain perspectives and to create societal awareness? This question will be in the focus of the second part of the day.
December 12. Crossing Borders: Labour and Student Migration.
On the final day of the conference, we will reflect on how labour and student migration are discussed in the public discourse. The participants will also have an opportunity to meet each other online in an Open Space.
All events of the forum will take place online. To participate, please register. Deadline for registration: 8 December. We will send a link to the event to all registered the day before.
The forum is a part of the project Ukraine Calling. Cross-Sectoral Capacity Building. The project is implemented by European University Viadrina, Frankfurt (Oder), Germany, in close cooperation with Cedos think tank, National University of Kyiv-Mohyla Academy, Adam Mickiewicz University in Poznań, Centre Marc Bloch Berlin (Germany) and the National Youth Council of Ukraine.
The forum is financially supported by the German Federal Foreign Office and Italian organization "Patronato ACLI".