Event announcement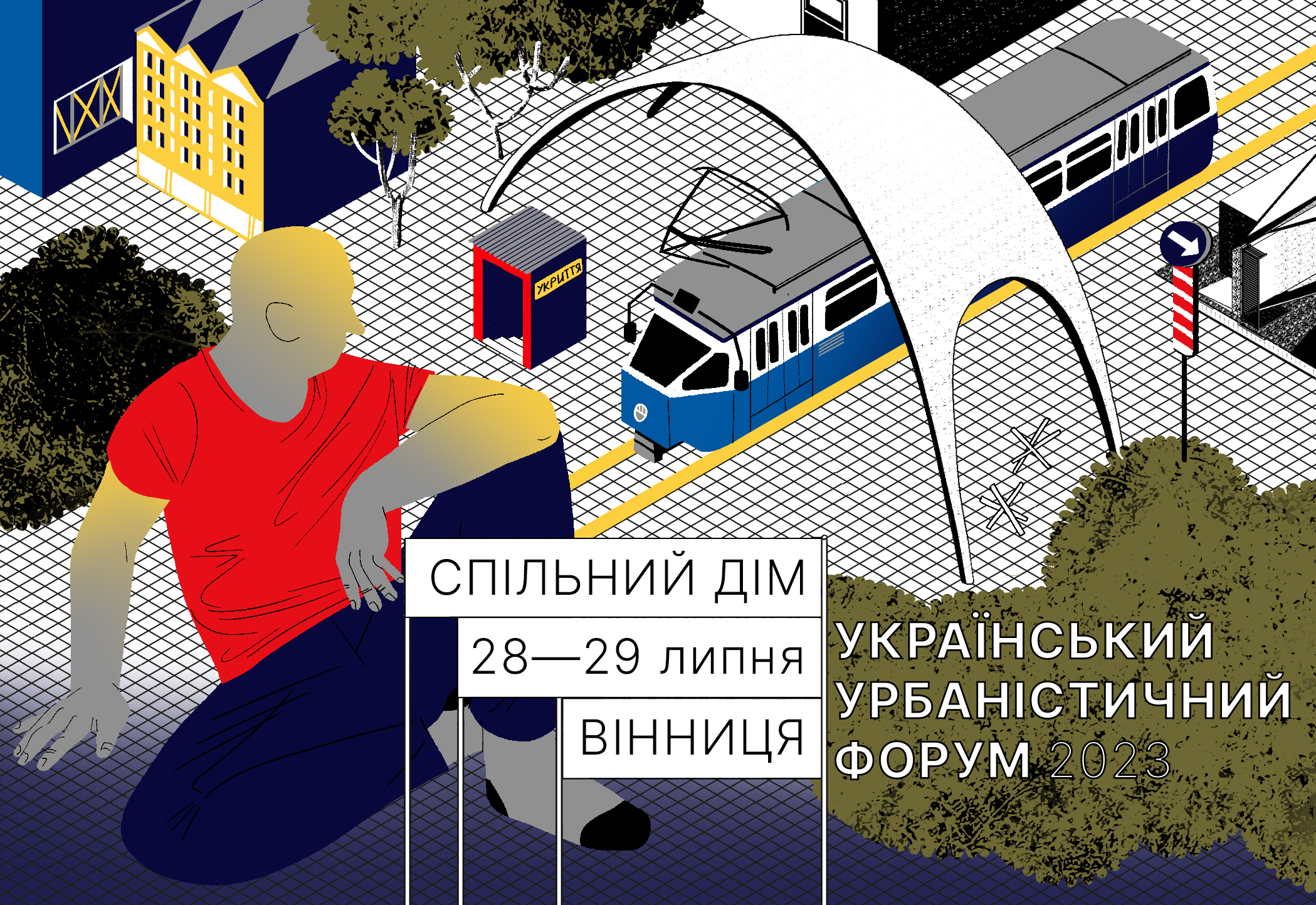 Ukrainian Urban Forum is an annual event for exchanging experience and networking for activists, researchers, representatives of authorities, and all those interested in the fair and sustainable development of Ukrainian cities.
The forum will take place on July 28-29 in Vinnytsia. "Common home" is the main topic of this year's forum, in which we want to emphasize the importance of a comfortable home for everyone. Housing is one of the key issues for the recovery and development of Ukrainian cities, and the problem of the lack of affordable and quality housing became more acute during the full-scale war.
When? July 28-29, 2023
Where? Vinnytsia (we will inform registered participants of the exact location)
Working language of the event: Ukrainian with simultaneous English translation  
Lectures on housing policy, panel discussions on urban planning, regional development, and the impact of war on various social groups await you. In addition, during special workshops, we will try to understand together how to adapt international experience in the social housing development of social housing for Ukrainian context, and we will also discuss the importance of involving residents in urban renewal.
Registration link: https://bit.ly/ukrurbanforum_2023
Deadline for registration: July 21
Event on Facebook: https://bit.ly/3IQ26i5
Forum is organised by Cedos think tank supported by the Heinrich Böll Stiftung Ukraine. The main local partner of this year's forum is the Institute of Urban Development, an organization that studies the best urban development practices and promotes their implementation in Vinnytsia.
The partners of this year's Forum include the United Nations High Commissioner for Refugees (UNHCR), Embassy of the Kingdom of the Netherlands in Ukraine, Vinnytsia City Council, Agency for Spatial Development (Vinnytsia), Western NIS Enterprise Fund (WNISEF), Integrated Urban Development in Ukraine II project implemented by the German government company Deutsche Gesellschaft für Internationale Zusammenarbeit (GIZ) GmbH with financial support from the governments of Germany and Switzerland, Association for Participatory Community Development, Vidnova Fellowship, Mistosite Urban Platform, Khmarochos Urban Magazine.
Support Cedos
During the war in Ukraine, we collect and analyse data on its impact on Ukrainian society, especially housing, education, social protection, and migration
Support