Event announcement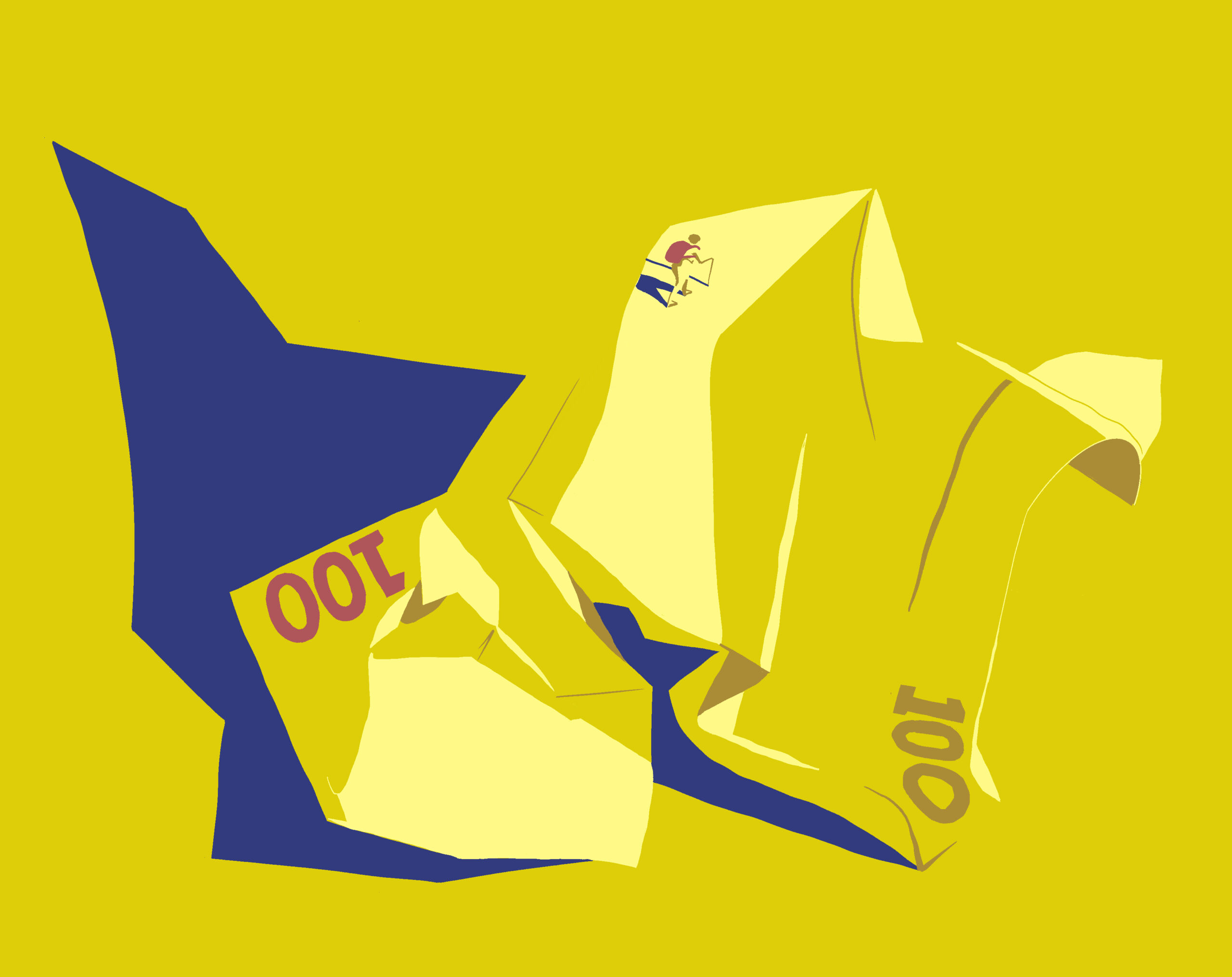 Nowadays, civil society organizations and initiatives often have to sustain their activities with the help of external funding. Some organizations can hire a professional fundraiser, while others have to write project applications without additional resources. Nevertheless, they experience common challenges related to cooperation and communication with donor organizations. There are different types of donors as well – international foundations, private initiatives, local authorities, and even the community itself. All of them have their own expectations and goals that may not always be obvious.
Fundraising is often invisible and not always remunerated part of work in NGOs, even though it directly impacts the future of civil society organizations. So let's talk about fundraising, interaction with donors, and the role it plays in the sustainability and development of civil society organizations and initiatives.
We are happy to invite you to discuss these issues on 11 November at 10 am, Kyiv time (9 am CET). The participants of this master-class will have an opportunity to find out about practical fundraising issues and challenges from the representatives of Spilnokosht (Спільнокошт), the Theatre for Dialogue NGO (Театр для діалогу), and Arbeiterkind e.V. Furthermore, there will be a chance to share your own experience and reflection about fundraising in your projects.
How to ensure sustainability for your organization with donor funds?
How to explain or quantify a certain amount of hours and needed resources?
How to find a good balance between output and available resources?
How to bring together mutual expectations and enhance cooperation between donors and grantees?
What are the opportunities and obstacles in fundraising when you are a grassroot activist initiative?
How to deal with the precarity of working conditions in civil society organizations? Which practices and policies can prevent activist burnout?
Our speakers:
Oksana Potapova, the Co-Founder of the Theatre for Dialogue NGO, Kyiv;
Iryna Solovey, Director of Spilnokosht, a Ukrainian crowdfunding platform, Kyiv;
Anne Stalfort, Head of Fundraising at Arbeiterkind e.V., Berlin.
The master class will be facilitated by Alona Karavai, a co-founder of NGO Insha Osvita and co-founder and managing partner of the agency "proto produkciia".
To participate please register at this link. The deadline for registration is November 10, 18:00. You will receive all the access instructions before the event.The event will be held online in English.
This event is a part of the project "Ukraine Calling. Cross-Sectoral Capacity Building" that is implemented by European University Viadrina, Frankfurt (Oder), Germany, in close cooperation with Cedos think tank (Ukraine), National University of "Kyiv-Mohyla Academy" (Ukraine), Adam Mickiewicz University in Poznań (Poland), National Youth Council Ukraine (NYCU), Centre Marc Bloch Berlin (Germany), Euro Créative (France), and the Minsk Urban Platform (Belarus)."Ukraine Calling. Cross-Sectoral Capacity Building" is funded by the German Foreign Office within the program of Civil Society Cooperation.
#CivilSocietyCooperation
Event summary
Speakers:
Oksana Potapova, co-founder of the Theater for Dialogue NGO, Kyiv;
Iryna Solovey, director of the Ukrainian crowdfunding platform Spilnokosht, Kyiv;
Anne Stalfort, head of fundraising at Arbeiterkind e.V., Berlin.
Anne Stalfort
In Germany, if one of the parents has a higher education degree, their child has a three times higher chance to be accepted to a university than a child who has no parents with higher education. Our organization engages 6,000 volunteers across the country. Most of our work is done by volunteers who are students.
It's important to understand the mission and goals, because sometimes they can be achieved by different means or with less funding. What I would recommend from my experience is to work with a community of volunteers and try to provide your key services free of charge. Then you won't need fundraising. But if you constantly need funding, then you will be under constant pressure to fundraise, and if there is a lack of money, your organization may cease to exist.
Check if you need funding once or constantly. If your work requires constant funding, then your goal is to build a community which will support you. Because without such a community, you may receive one, two, three grants, but, in my experience, this is not a long-term strategy. You need a community that will help you engage government funding and open a path to various foundations.
Your vision is the primary goal, and the project and activities are secondary. Quite often, social entrepreneurs start with a project, but it's not connected to the mission. Your vision is how you want to see the world after your work ends. In my case, I would say, when it no longer matters whether your parents have university education, that is, when the percentage of kids whose parents have no university education is equal to the percentage of kids from families without higher education in the population.
Everyone must be involved in the fundraising team. Sometimes this is difficult to communicate because some people think that fundraising is a painful process. So you need to have a few people in your team who really love doing it, and they will support the other team members. Another thing I sometimes do to convince new team members to participate in fundraising is I take a banknote and tear it up. Fundraising is primarily not about money but about building trust and community. You can build a community by spreading your vision and identity.
One of the good ways to fundraise is making yourselves visible. We have T-shirts with our logos and a caption in German that the wearer of this T-shirt is the first recipient of higher education in their family. All our volunteers wear these T-shirts when they go to school. Broadcasting your messages is also fundraising. If my colleagues represent our organization somewhere, I ask them not to say that we are a community of first-generation students in Germany, but that we are a community of first-generation students in Germany which is funded by donations. Because people donate their money and time. And this small clarification, "funded by donations," is of great significance for our fundraising strategy, because it spreads the idea that we need contributions of money and time.
I believe that each budget must include 10–20 percent of free funds, money which are not linked to a specific project or activity. If you have free funds, you can develop capacities. These free funds usually are not hidden in grants, they are donations from individuals, from private companies, membership fees. You can also apply for grants aimed at capacity-building. So 10–20 percent of free funds is one of the fundraising goals. There are also other strategies for obtaining income which can sometimes be better for finding free funds. For instance, an event where people give donations. Or specific donations in some countries, where you pay a 1 percent income task for charity. You can't do it in Germany, but it exists in Romania, Hungary.
Iryna Solovey
Fundraising doesn't exist in a vacuum, it directly depends on the activities which you want to implement. We always focus on our vision of our work, we don't look for someone who will give us money and do not serve these proposals.
You as a leader or a team member have your own capacity. To be successful in fundraising, you need to know yourself. The knowledge about your natural potential will allow you to successfully implement projects and engage people who contribute to your position. Fundraising, project implementation, strategy building are exhausting processes, so you need to have your own life force.
By studying crowdfunding platforms, project strategies, and by talking to providers and recipients, we found that there are 4 dimensions which each provider, investor or donor goes through:
Position. The first dimension is about understanding how something relates to you, so you must practice and know how to tell your story briefly. If they don't understand your story and do not associate themselves with it, there can be no money, support or knowledge.
Selection. The second dimension is about the simple question, "Why this project?" 10 or 12 years ago, there were no such projects, it was easier to engage people. There was nothing, you created something, and people agreed to engage in activities. But now, on our platform only there are 40 organizations that fundraise for their communities. So you must help these people understand why this project in particular, and I believe that the best way to explain it is to show what will be achieved by supporting the community.
Decision making. The amount of money you can receive depends on how prepared you are. You must demonstrate your preparedness, that you've already implemented your part or know how to implement it. Then you'll be able to show that you will do something faster or better with the help of their support. You must define a role for those who support you.
Engagement. The last thing and often ignored thing is gratitude, when you show that you value the contribution, and it's very important to complete the circle of exchange. People who donate a certain amount of money, especially a big amount, understand that they can affect your project in some way. But you should come to them and show that their donation has helped you achieve your goals.
Another thing we teach at our crowdfunding workshops is engagement circles. First you need to engage all your team members, so that all of them understand why you do crowdfunding and for what, even if not all of them are involved in it. Then we recommend that those who submit their projects first engage the people whom they already know and who trust them. Because people who don't know you will not trust you. Then you should involve experts who work with your topic and get their feedback about your strategy and approaches, because it helps people to answer the questions, why this project in particular and how much money needs to be raised. And the last circle is when you engage people who do not know you and do not want to go deep into your topic, but who see that you are doing something important. They understand this from the first circle of trust and the second circle of expertise. People from the third circle are motivated to be involved in your success. You should not communicate in crowdfunding from a position of a victim to have people give you money, but, on the contrary, from a position of your capacity, power, talent or competence.
Fundraising is always about relationships. If you take care of them, invest in them, particularly your empathy and attention, then a community will grow out of it and this will give you social capital. Because financial capital always runs out, but social capital grows if you work on it. It gives you visibility, good conditions for negotiations with donors, because you can show that your team is capable of mobilizing a community and communicating your values and ideas to people.
Oksana Potapova
My latest research was about a program which supports feminist movements and organizations in Ukraine. It showed that the more you dive into the topic of project management and fundraising, the more risks you carry, because you can move further away from what you initially wanted to do. So it's very important to rely on your values and yoru analysis of the changes you want to make in society, because otherwise people who give money can impose their vision. So it's always a dialogue in which you must not forget about the power balance. It's very hard to have an easy and honest dialogue with someone who has money, and you know that you are dependent and need the money.
Some groups in society have less resources than others. Some organizations represent vulnerable groups because they have fewer opportunities to do it on their own. But in Ukraine, this can be dangerous for groups such as the LGBT or feminists, because it is one of the most dangerous kinds of activism in Ukraine right now. Sometimes this can be traumatic. On the other hand, organizations which give money are usually interested in supporting you. People from large organizations which give funding may not understand what you need because they don't know your experience, they don't face the same challenges. Part of the process of fundraising and seeking long-term support is not just about building a community that trusts you, but also about a strategy of resistance. For me, part of the process was to realize that I and other members of our organization know our needs better than the people who provide funding. And that we should invest in reflecting on our neads.
Let me give you an example. One of the groups with which we worked closely is internally displaced women in Ukraine. As a part of this project, we held workshops. Some people wrote to us in their applications that they would like to come, but they could not because they were single mothers and had nobody to leave their kids with. From the perspective of the fact that needs are more important than resources, we started thinking about how many members of the group we work with are in the same situation, whether we want to include them and take their needs into account. As a result, we realized that we wanted to find the funds in our project to create a space where these women would be able to leave their children during workshops. Later we also communicated to our donor that we needed a specific budget line because feminist projects may face a need to hire a babysitter. We knew that our donor would support this, but not everyone can do it. This is a small example of how, by prioritizing needs in a project, you can achieve changes in your projects.
Another way to take needs into account, but this time the needs of your team, is the number of working hours and the working conditions. If you reflect on the logic of donors and our reality, you will find gaps—for instance, the project deadlines, the unpaid labor. There are different ways out of this situation, such as good financial planning. But there's another way out: pay attention to this and admit that some of our work may be unpaid and precarious. And here, my feminist analysis helped me, because a lot of feminist activism and research concerns the invisible economy of labor for society, since women have been doing unpaid labor for generations. I will give you an example with the art project Woven Network by Platforma TYU, in which women from different countries reflected on the lockdown. One of the things they included in the gallery were recordings of the working process of designing, planning and joint work on the project. During the presentation of their project they shared the challenges they faced in managerial and financial issues. It was an international project, and the organization that gave them funding recommended that they include different fees for artists from the EU and Ukraine, because we have different economies and contexts. And the challenge for the managers was to fight for equal fees for artists from Ukraine. I believe that when the system offers us something we disagree with, we do not always have the resources to resist, but if we do have them, it's worth doing. This way, we can contribute to changing the system.
Support Cedos
During the war in Ukraine, we collect and analyse data on its impact on Ukrainian society, especially housing, education, social protection, and migration
Support