Event announcement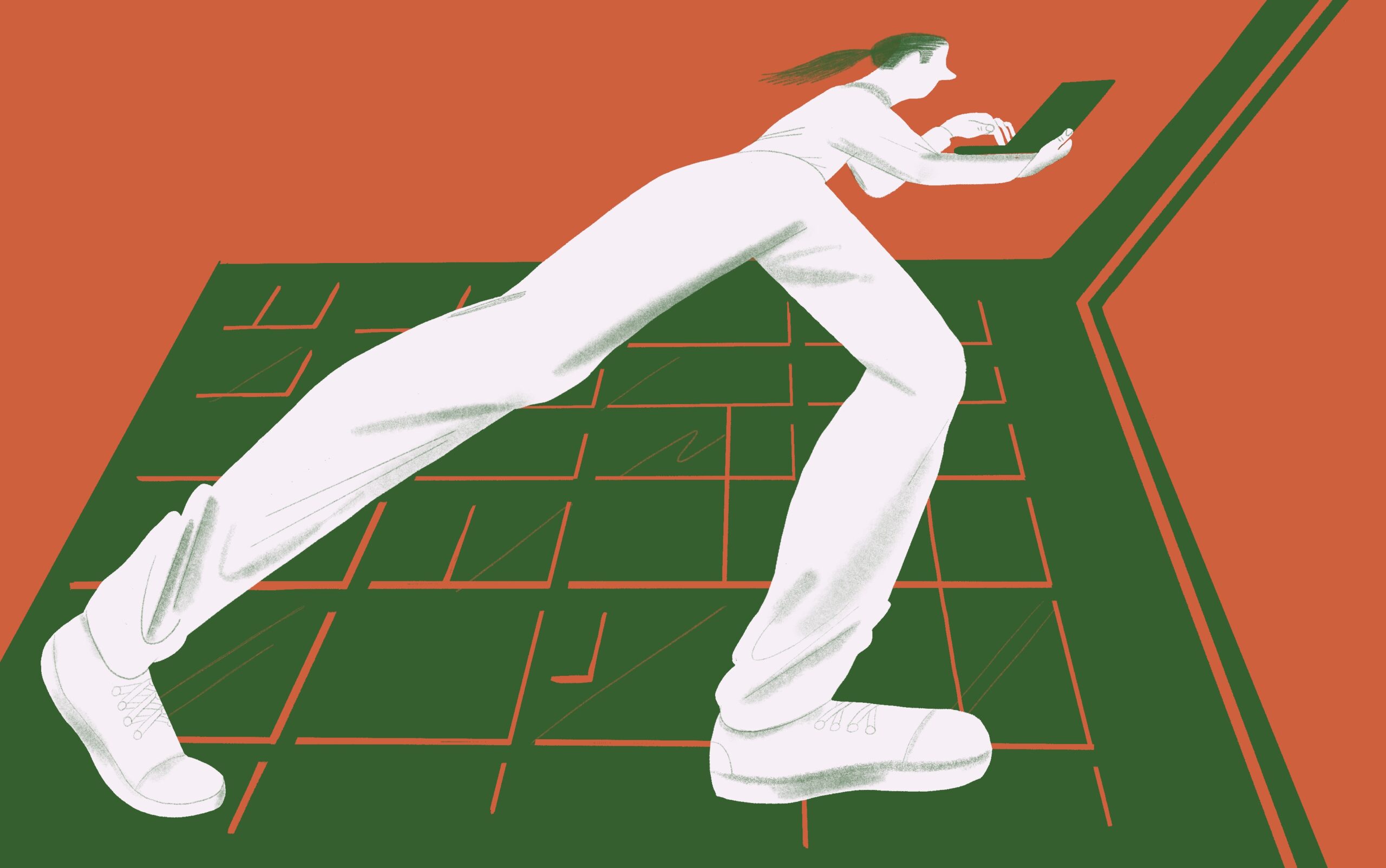 The COVID-19 pandemic significantly altered possibilities to engage in civil action. Existing activist initiatives and organizations had to adapt to the new reality of social restrictions by reconfiguring their tactics and transferring their activities in digital spaces. Whereas social movements that emerged in 2020-2021 had to form their structure and plan activities in a drastically changed social world.
It is hard to claim we already live in a post-pandemic world since the new lockdowns seem to be just around the corner, bringing new challenges to civil society actors. Being in a state of uncertainty about the future of civic engagement and experiencing current hybrid online/offline formats, we feel the need to create a space to learn about the COVID-19 related activist experiences.
During this master class, you will have the chance to discuss practical questions of interconnection between digital tools, social movements, and local development. We will pay special attention to the shift the COVID-19 pandemic brought to activist initiatives and local communities. Representatives of the very successful initiatives of  Зберегти Квіти України (Save Flowers of Ukraine), Strajk Kobiet, and Deutsche Wohnen & Co enteignen (Expropriate Deutsche Wohnen & other real estates), as well as registered participants, will share and exchange experiences with you on the following issues:
How to engage local communities in (post-)digital citizen participation?
How to create a virtual space for citizen engagement?
How can digital activism be transformed into a non-digital one?
How can online activism address and influence policy changes? How digital tools could deal with local challenges?
How to organize mass activist (inform, advocacy) campaigns using digital tools, especially in the COVID-19 times?
How to organize online learning communities?
Contributing organizations:
Lesia Donets, from an urban initiative Зберегти Квіти України (Save Flowers of Ukraine) aiming to save the Kvity Ukrainy (Flowers of Ukraine) building. The initiative emerged in July 2021, as a response to the attempt of the building's owner to demolish it.
Marta Lempart, initiator of feminist social movement Ogólnopolski Strajk Kobiet. The movement was established in September 2016 in protest against the rejection by the Polish Parliament of the bill "Save Women" aiming to liberalize the abortion law in Poland.
A representative (tbc) of social housing initiative Deutsche Wohnen & Co enteignen. The initiative's aim is to socialize over 240,000 apartments from major real estate investment companies by means of a referendum. With socialization, they want to rescue 11% of Berlin's apartments from speculation and to enable affordable rents in the long term.
To participate please register at this link. The deadline for registration is September 29, 18:00. You will receive all the access instructions before the event.
The event will be held online in English.
This event is a part of the project "Ukraine Calling. Cross-Sectoral Capacity Building" that is implemented by European University Viadrina, Frankfurt (Oder), Germany, in close cooperation with Cedos think tank (Ukraine), National University of "Kyiv-Mohyla Academy" (Ukraine), Adam Mickiewicz University in Poznań (Poland), National Youth Council Ukraine (NYCU), Centre Marc Bloch Berlin (Germany), Euro Créative (France), and the Minsk Urban Platform (Belarus).
"Ukraine Calling. Cross-Sectoral Capacity Building" is funded by the German Foreign Office within the program of Civil Society Cooperation.
Event summary
Polish Women's Strike, Marta Lempart
Ogólnopolski Strajk Kobiet (Polish Women's Strike) is an initiative fighting for women's rights. We started our work in 2016, when the parliament proposed a bill to ban abortions. Many people think that the strike began because the parliament decided not to vote on the bill to legalize abortion. But that's not true: everything happened because the issue of a total ban on abortions was raised.
In Poland, abortions were banned before as well, but with exceptions. Meanwhile, the new bill proposed a total ban. I was the person who called a national strike, and in just a week, on 3 October, people organized protests in 150 Polish cities.
In four years, we've successfully held about 2,000 demonstrations, events, and protests in 150 cities. In 2020, when the abortion ban became a subject of discussion in the government again, the number of cities and towns that joined the Polish Women's Strike rose to 600.
Our work is associated with protests not only against the abortion ban, for women's rights, for human rights in general, but also for court independence in Poland. We support various social initiatives; for instance, we joined the teachers' strike, the protests of people with disabilities, the demonstrations of health care workers. Since our founding, we have become one of the biggest platforms providing coordination and financial support to other organizations.
Our online activities are always related to what is going on in real life. We have about half a million subscribers on Facebook, and the same number on Instagram. We communicate with this audience in order to organize events in physical space afterwards. All of our online activities are aimed at the same goal: to bring people out to the streets.
However, it all started with an online campaign, the so-called Black Protest, which was, in fact, an online action. Razem, the Polish left-wing political party, encouraged people to wear black, take pictures, publish them on social media and use the hashtag. In 2016, this party also organized several protests in major Polish cities. At one of them, I called on people to start a national strike.
How do you conduct a successful activist campaign?
Use professional visual elements. At the first protest, we successfully prevented the abortion ban from being adopted. I think that part of our success is due to our high-quality visual materials that accompanied the protest. It is important to create visual elements which your audience will like. Our first logo, a woman's profile, became so successful and recognizable that women from other countries, mostly from Latin America, started using it in their own protests. Another one of our symbols is a clothes hanger which signifies illegal abortions.
Make posters. In 2018, we accidentally printed 10,000 posters instead of 1,000. At first we didn't know what to do with them, but then we started handing them out to the protesters. It proved to be a wonderful idea because people took photos with the posters, published them on social media and raised the profile of our protest.
Use colors. During the demonstrations for legalizing abortion, we decided to follow the experience of the protests in Argentina and started using the color green. In terms of abortion, Poland is much closer to Latin American countries than to other European countries. We were especially interested in adopting the Argentine experience, because after 15 years of strikes, they achieved the legalization of abortion. We decided to light up buildings with green lights, because it's simple and cheap to do. We made green the color that symbolizes legal abortion in Poland. So when you start a campaign, choose a color and use it consistently.
Organize protests on weekdays. We learned from our own experience that nobody cares about demonstrations on weekends. With the exception of extraordinarily large protests when millions of people come out.
Speak in a clear language. We became this major movement because we use the same words both while speaking to our friends and at public events and protests. One of our slogans was "F**k off." We made a big banner with these words, and then protesters picked it up and carried it 13 kilometers across the city. Our goal was never to encourage people to swear. But none of the participants would pick up this banner and carry it for 13 kilometers if they did not feel these words within them.
Only give people what they need. Don't try to totally control the campaign. We follow the rule that people do what they think is necessary in their territory. The idea of the lack of general management scared us at first. But we made peace with the fact that we didn't know how to best organize the action in all the 150 cities. We had to trust the local activists. Out of about 1,500 events, we only had 2 situations when we had to explain our actions in the press. Imagine how much extra effort we would have to invest if we tried to build an enormous machine of control within the organization just to avoid these two situations. So people on the ground need financial support, good visual materials, media coverage and a single internet platform where they can learn all the information. If you give them all of this, they know what to do thereafter. We need to stop using corporate or any other kind of vertical management system in non-governmental organizations and grassroots movements.
Save Ukrainian Flowers, Lesia Donets
Ukrainian Flowers is a modernist flower shop / greenhouse building in Sichovykh Striltsiv Street in Kyiv. It was built in 1985 by a team of architects led by Mykola Levchuk. After the collapse of the Soviet Union, the building was rented out for many years, hosting a supermarket and other stores. In the winter of 2020, the building was bought by the investment company Rockwill Group, represented in Ukraine by the developer Oleksiy Pyshnyi. In 2021, the residents of the neighboring buildings noticed that a fence was set up around the Ukrainian Flowers; they started trying to find out what was happening. In June, the developer first cut down the decades-old vine that covered the building, and then tried to dismantle a part of the modernist facade. These actions provoked resistance by Kyiv residents and a temporary occupation of the Ukrainian Flowers. In July, the court arrested the building and banned any construction work. By early August, the Ministry of Culture and Information Policies included the building in the registry of architectural monuments of local significance, which means that it is prohibited to demolish or reconstruct it.
How do you organize a campaign to save a building?
Create a community. In the case of the Ukrainian Flowers, it all started with a neighborhood Telegram chat. It was where we talked about what was going on with the building, what our actions could be. Then we created the Save Ukrainian Flowers page on social media, and people from the chatroom followed it. When the public confrontation with the developer started, we'd already had a certain number of followers on the page, so we successfully mobilized them. For instance, when the developer decided to hold a press conference, we brought out about 300 people to protest, and it was a major success.
Choose the right message. The success of any information campaign relies on finding a topic that concerns a lot of people. For us, this issue was the old vine which was cut down entirely by the developer. In our public communications, we often mentioned this example to illustrate the developer's indifference to the needs and interests of city residents.
Find the right communication channels. Before the first demonstration, we offered everyone to sign an open letter to the Ministry of Culture demanding to preserve the building. This way, we collected 6,500 contacts of people who support our initiative. In addition, the form helped us find out which communication channels were the most convenient for our audience. We started using Facebook for official statements, Instagram for additional audience engagement, and the Telegram chatroom for coordinating the activists' actions.
Use the crisis. If something bad happens to your initiative, try to use it to your advantage. For instance, crises help draw the media's attention to your activities. In these moments, you have a good chance to start contacting the media directly, as well as writing to influencers who wish to say something about the topic; your followers will actively share the "bad news" on their social media pages. Our "crisis" was the developer's attempt to dismantle the facade of the Ukrainian Flowers. The media immediately started contacting us, and several dozen famous people and government representatives shared information about the event on their personal pages.
Shape your public image. You need to understand your long-term strategy, what you want to achieve within a year, who your key stakeholders are. In the case of the Ukrainian Flowers, we singled out three key groups:
People who have joined the activist campaign and our events directly. In interacting with this group, an important element was to build trust in the initiative so that we could coordinate these people at the most crucial moments.
People who have not participated in our actions and do not follow our social media pages. We had to convince them that we're reasonable. We decided to involve the project's architect Mykola Levchuk to help us communicate our points to the broader audience.
The developer and the people who trust him. To work with this audience, we analyzed the developer's public statements, identified and debunked false information.
Maintain the attention. When we completed the active stage of the protest, we had to continue communicating with the audience. Right now, in our communications, we try to tell people everything that's happening to the building and do it in an unusual format. For example, we created a comic strip to explain what steps need to be completed and what papers need to be collected to start the process of new construction or reconstruction. We also used the comic strip to additionally explain which specific regulations were broken by the developer of the Ukrainian Flowers.
Bring people together. To draw attention to your initiative, you can organize public events (lectures, concerts, discussions, film screenings, flea markets, workshops) near the building. We realized that the developer's future strategy could be to leave the building abandoned for a few years and let it fall apart. To prevent this, we continue bringing people together in this space and building a community around the Ukrainian Flowers.
Deutsche Wohnen & Co enteignen, Daniel Gutierrez
The campaign for the expropriation of the real estate belonging to corporate landlords in Berlin started when municipal housing was privatized in 2004. Back then, individual initiatives were launched to fight for the right to housing and against the increasing rent prices. These organizations became particularly active during the financial crisis in 2007–2008. Later, some of them reached a dead end in their work. The activists realized that they needed a more systematic approach to solving the housing crisis. In 2016, this led to the establishment of the tenant organization Kotti & Co, which was the first one to propose the idea of expropriating housing from the rentier companies. It coincided with the referendum on social housing reform in 2015. Later, participants of the tenant initiatives together with the referendum activists united under the slogan of expropriating the housing that belongs to corporate landlords.
Throughout the years, various initiatives appeared which tried to solve the problem of access to housing in Berlin. These attempts did not produce the desired result, and, in the course of experiments and reconfigurations, the activists decided to unite under one large-scale structure. The organization Deutsche Wohnen & Co enteignen emerged in 2018. Our goal was to expropriate the properties of the landlords that own over 3,000 property units. To pose this question in a citywide referendum, we collected about 4,000 signatures of Berlin residents. At the referendum in September 2021, 56 percent of people supported the idea of expropriation.
How do you raise the capacity of your activist movement?
Help people to self-organize. For instance, in 2016–2019, we started supporting tenants in various neighborhoods to help them create their own initiatives to resist landlords. We wanted to encourage small tenant groups to create their own campaigns which would later act autonomously. This approach helped us expand the territory of activities significantly.
Win the broader public's support. In addition to active tenant initiatives, we also mobilized a decentralized network of neighborhood communities and activists. They collected signatures in various parts of the city to hold a referendum. We trained these teams on how to properly explain the need for the referendum to regular people. Later, there were also apps which allowed people to learn about signature collection runs near them today. All of this made participation in our initiative more accessible.
Find alternative ways to engage the groups of people who cannot participate in official procedures. In our case, these were people from other countries who live in Berlin but cannot vote in the referendum. About 25 percent of tenants in Berlin are foreigners who are not legally entitled to participate in referendums. Despite this, we realized that the problem of access to housing is extremely important to them. We started organizing workshops on the right to the city in order to help these people create their own organizations and problematize the non-inclusive nature of the legal participation tools. This was how we started the English part of the campaign and engaged English speakers who had experience in organizing activist movements.
All these various structures within the main campaign helped us involve many people in the initiative. In addition, it helped the participants to develop new skills, which were sometimes unexpected even for them, and ensured their long-term engagement in the campaign.
Develop collective care. The campaign was also active during the quarantine. It was the time when we felt the importance of support and care within the organization especially poignantly. For instance, the working group which consisted of foreigners formed in December 2020, before the winter lockdown in Germany. At first, most of the activities were held online. We realized that it would not be enough to just have training sessions and give tasks to the participants. We initiated the practice of regular check-ins to provide emotional support to our comrades. If we noticed that someone looked sad during a meeting, we called them and asked how they were doing. We also started holding consciousness raising sessions, a feminist practice from the 1970s which allowed women to come together, share their experiences and analyze them together. During these sessions, we only asked one question and allowed everyone to speak as long as they wanted to. These and other practices allowed us to become more sensitive to the individual needs of various participants of the initiative.
Care was also one of the key topics we promoted on social media. Our most popular media campaign was the video So Berlin Remains Our Home. The core message of this video is that the financialization of housing takes away our opportunities to care for ourselves and our loved ones as much as we need to.
Support Cedos
During the war in Ukraine, we collect and analyse data on its impact on the civilian population, especially in the areas of migration, housing, education and social protection
Support