Event announcement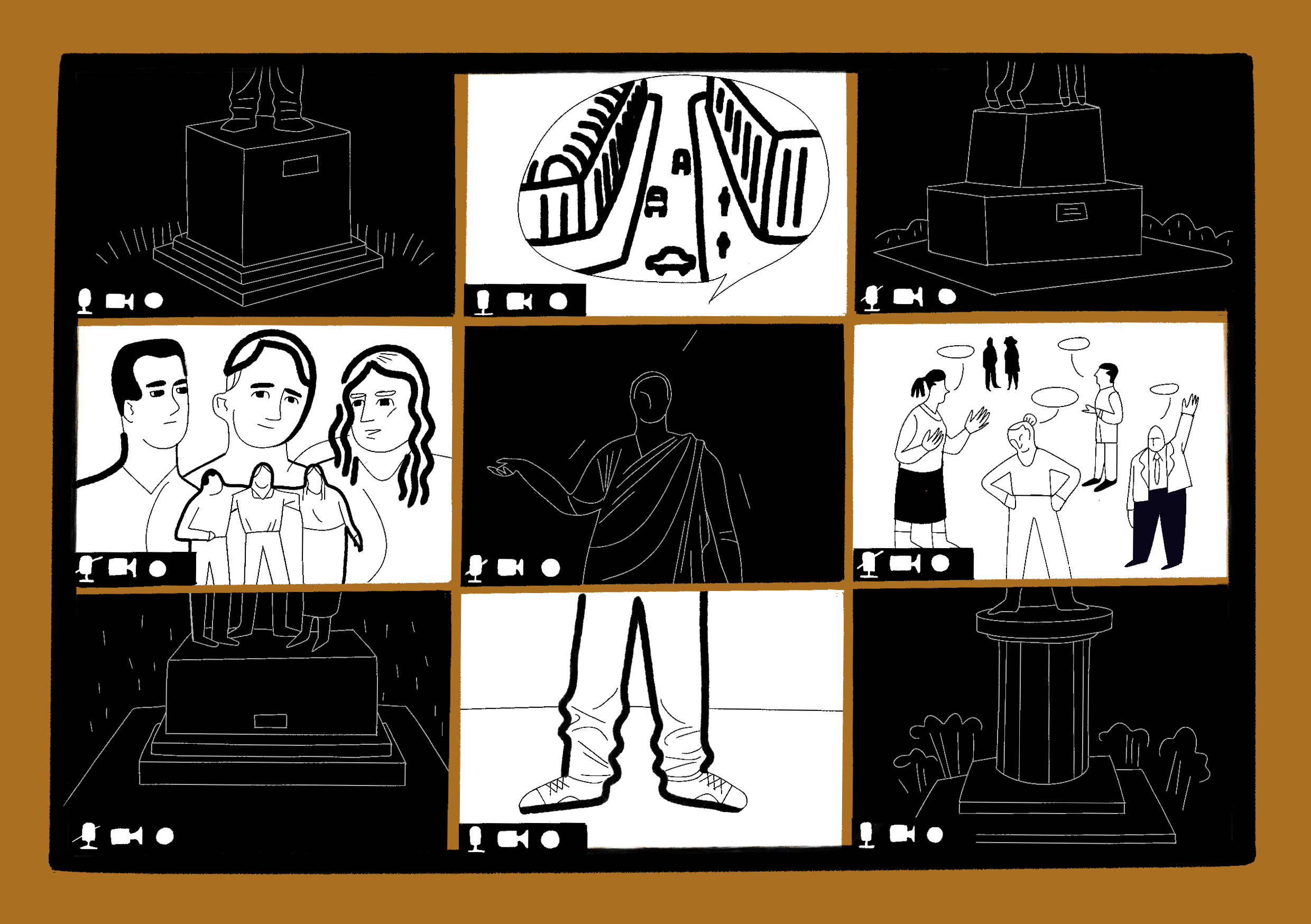 Soldiers and civilians die every day in the war, Russia destroys Ukrainian cities and cultural heritage. The need to properly honor and preserve the memory of these events is very important right now. Improvised places of memory come up in hromadas, proposals for renaming appear, and work is underway to preserve historical artifacts. At the same time, people need time to grieve and mourn, but also places of comfort, spaces for commemoration and memories.
On Thursday, March 2, from 2:00 p.m. to 4:00 p.m. Kyiv time (GMT+2), we invite you to a workshop on memory and memorialization with the involvement of the hromada on the example of projects of commemoration, museification, and the creation of places of memory in Ukraine and abroad. During the event, we will talk about how to find a balance between the need to have time to relive the trauma and the desire to carry out the memorialization as soon as possible, what steps are needed to honor the memory, how to avoid conflicts related to this topic, how to integrate places of memory into the space of cities and hromadas.
Speakers:
Oksana Dovgopolova

—

curator of culture memory platform Past / Future / Art, Doctor of Philosophical Sciences;
Svitlana Shlipchenko — head of the Center for Urban Studies, Candidate of Philosophical Sciences (Ph.D.);
Daryna Vilkhova — sociologist, researcher at the Center for Spatial Technologies;
Iryna Sklokina — historian, researcher at the Center for Urban History in Lviv.
Moderator:
 Maria Hryshchenko, sociologist, researcher of cities
The event will take place online in Zoom, with simultaneous translation between Ukrainian and English. In order to participate in the event and be able to join the discussion, please register using the link: https://forms.gle/UG51ApAeYhCFhR4QA 
This event continues a series of workshops on participation in hromadas in the context of building local recovery programs. It was organized with the support of the European Union and its member states Germany, Sweden, Poland, Denmark, Estonia and Slovenia through the "U-LEAD with Europe" Program. The content of the event is the exclusive responsibility of the Cedos think tank and cannot in any way be perceived as reflecting the views of the U-LEAD with Europe Program, the Government of Ukraine, the European Union and its member states Germany, Sweden, Poland, Denmark, Estonia and Slovenia.
Support Cedos
During the war in Ukraine, we collect and analyse data on its impact on Ukrainian society, especially housing, education, social protection, and migration
Support