InterActionsUA is a programme of the Prague Civil Society Center, created to share experiences and partnerships between NGOs, media, think tanks and social entrepreneurship in Ukraine and Eastern Europe or Central Asia. Participants of the programme will have an opportunity to work with Ukrainian civil society organisations, learn from them and share their experience.
The duration of the exchange is up to two months within the period that participants choose: either in autumn 2021 (October – December) or spring 2022 (February – April). The beginning of the exchange can be postponed due to the epidemiological situation.
Who can apply for an exchange at Cedos?
Candidates with experience of working in think tanks or non-governmental organisations are invited to Cedos think tank. During the implementation of the programme we will work with the following topics:
International discussion on internal migration and local development
Homelessness research in Kyiv and international experience of homelessness policies
Analysis of policies in the areas of housing, education, employment
Applications for participation in the programme can be submitted by participants from the following countries: Armenia, Azerbaijan, Belarus, Georgia, Kazakhstan, Kyrgyzstan, Moldova, Russia, Tajikistan, Turkmenistan, Uzbekistan. Participating countries are marked in yellow colour on the map below, except Ukraine.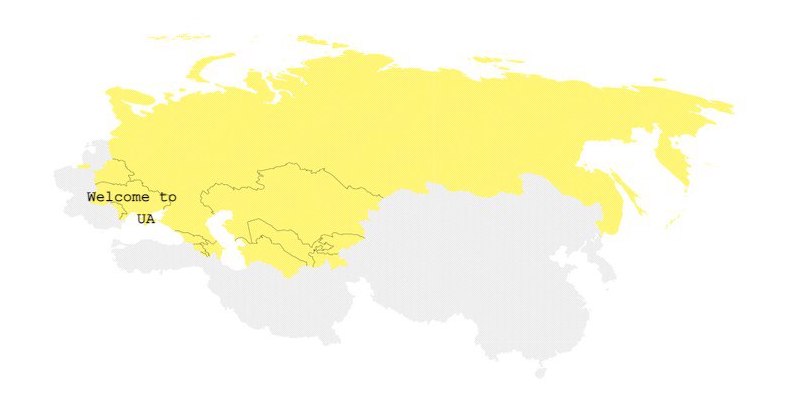 In the application, you need to indicate the topic you will work with and the goals you want to achieve during the exchange.
Deadline for applications: August 27, 2021.
What costs does the program cover for the participants?
The programme will cover the plane tickets, PCR or other obligatory tests, accommodation, meals, local transport and other reasonable expenses for the participants. Programme participants will be accommodated in modern apartments with good living conditions. Insurance and plane tickets will be provided by partner organisation in Ukraine, so you do not need to buy them on your own. Participants will also receive a daily allowance of 25 euros per day for meals and other necessary expenses, regardless of the location of the host organisation.
More requirements for participation and details of the InterActionsUA programme can be found at the link.
Also read the Guidelines for Applicants.
You can contact the organisers with questions about the InterActionsUA programme by writing to: interactions.ua.pcsc@gmail.com.
About Cedos
Cedos (NGO Center for the Study of Society) is an independent think tank and community that has been researching social issues and promoting social change since 2010. We believe that everyone has the right to a decent standard of living. Therefore, the goal of Cedos is to build a welfare state in Ukraine. Our approach is based on research. We study social processes and public policies, disseminate critical knowledge, promote progressive change, and train and strengthen the community that supports these changes.
Support Cedos
During the war in Ukraine, we collect and analyse data on its impact on the civilian population, especially in the areas of migration, housing, education and social protection
Support