Event announcement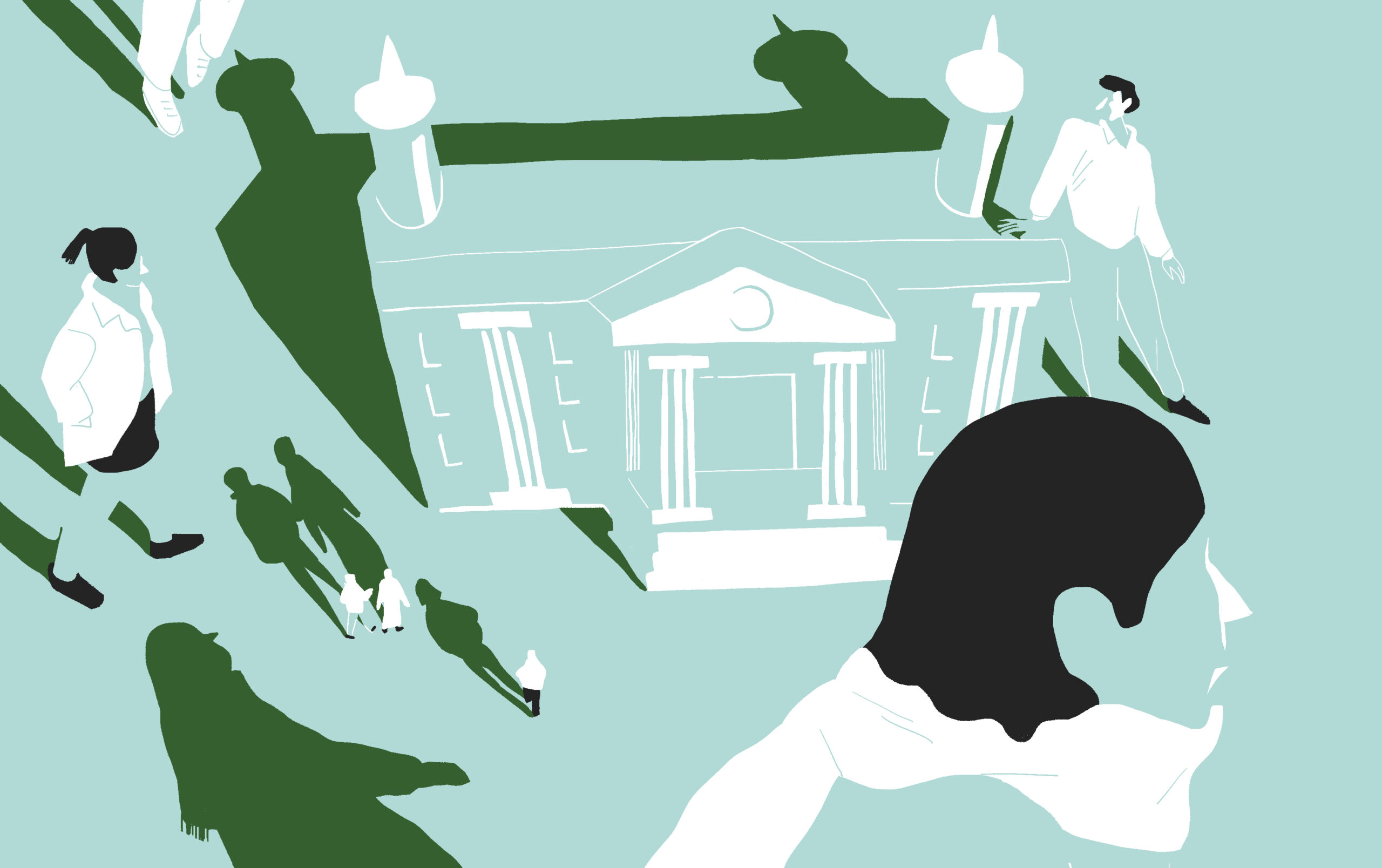 With the adoption of the Sustainable Development Goals in 2015, questions about the relationship between (civil) society and academia have come into focus again. From various sides the expectation is formulated that universities are working internationally, but at the same time become more rooted in the local context, are positioning themselves in (local) societal challenges and contribute to a more sustainable society. But should universities be involved in local development? What can such interaction look like and what role do local authorities play? To which extent could universities engage more vulnerable members of the community and address social inequality?
Representatives of universities in Germany, Poland and Ukraine will speak about these and other issues, as well as their own experience, at a public discussion on the role of universities and student spaces in local development.
The discussion will take place on November, 9 at 17:00 Kyiv time (16:00 CET).
Panelists:
Dr. Susann Worschech – Social Scientist at European University Viadrina (Frankfurt/Oder, Germany)
Dr. Yulia Kharchuk – Associate Professor, Assistant Rector of the National University "Ostroh Academy" for Educational Management (Ostroh, Ukraine);
Dmytro Shevchuk – PhD, Professor, Vice-Rector for Scientific and Pedagogical Work of the National University "Ostroh Academy" for Educational Management;
Anna Schmidt-Fiedler – Coordinator of the Science Shop, co-author of the DIALOG project and initiatives supporting the third mission of Adam Mickiewicz University (Poznan, Poland).
This panel discussion will be moderated by Maria Gryshchenko, sociologist, urban researcher.
The event will be held online in English and Ukrainian. A simultaneous translation will be provided.
In order to participate in the event and be able to ask your questions directly, please register at this link.
The deadline for registration is November 8, 18:00 (Kyiv time).We will send all access instructions before the event. A live-stream of the event will be also available on Cedos Facebook page.
The event is organized by Cedos and European University Viadrina Frankfurt (Oder) as a part of the project "Ukraine Calling. Cross-Sectoral Capacity Building" funded by the German Foreign Office within the programme of Civil Society Cooperation.
Event summary
Discussion participants:
Susann Worschech, PhD and sociology researcher at the Europa-Universität Viadrina Frankfurt (Oder);
Yulia Kharchuk, PhD in Economics, docent, Assistant Rector of Education Management at the National University of Ostroh Academy;
Dmytro Shevchuk, Doctor of Philosophical Sciences, professor, Prorector of Research and Teaching at the National University of Ostroh Academy;
Anna Schmidt-Fiedler, Science Shop coordinator, co-author of the DIALOG project and initiatives supporting the third mission of the Adam Mickiewicz University in Poznan.
Moderator: Maria Hryschenko, sociologist, urban researcher.
Susann Worschech
I would like to talk about a couple of seminars I held with my students. The first one was a local participation project. The city government asked us to contribute to Frankfurt an der Oder's cultural development plan. Cultural development and cultural infrastructure provision is an important but also complex process. We started the project with a discussion between students and city representatives. We discussed the issue with the city's organizations, and students participated in this. We also conducted studies which involved various residents and even high school students who were asked which cultural processes needed to be developed and what they were missing. In addition, we discussed various formats of participation which can be employed in drafting the cultural development plan. My second seminar was larger in scale: we reported to the city government on a project which will facilitate the development of a Smart City in Frankfurt an der Oder. My students and I conducted qualitative interviews with the key stakeholders about their expectations from the digitization process as well as their problems and needs. Two weeks ago we also launched an online survey among Frankfurt an der Oder residents about the Smart City concept.
I would point out the 4 key functions of the university in local development. The first one, which applies to small towns and the periphery in particular, is that the university is the main building in town. For instance, Berlin or Cologne have universities, but they also have other interesting things apart from them. In Frankfurt an der Oder, the university is a crucial part of the city's identity. The city is also associated with Viadrina, and it might not have been so well-known if not for the university. The second function of universities in small cities is that universities use the atmosphere of small cities and towns which have stronger local ties. Small town universities may be more practically-oriented, because it is easier to implement projects together with the city government than in bigger cities. The third function is that small town universities focus on project management and urban development and act as agencies which provide urban development consulting. Universities share their knowledge, methods and developments with the city government and local stakeholders. Both parties benefit from this collaboration, and projects are easier to implement. The level of mutual trust in small cities is higher than in big ones. Any participatory practices which you want to use in urban development are easier to realize in small cities and cities in the periphery. The last and most important function for local development is the path from seminars to civil society. Students share their ideas, participate in various urban development projects after the seminars, and become a part of civil society. The courses give them training, knowledge and methods to become activists and be involved in processes happening in the city.
Collaboration between universities and local governments can have a more project-based approach and be more structured. Our approach is based on the people who seek cooperation. People who don't cooperate don't know about this opportunity, have no partners and don't know about the potential contributions.
The problem that exists at the Viadrina University is that it is not a place in which the majority of city population are involved. The university is perceived as something foreign. Collaboration between the university and the residents is a complex process, but it is possible to establish it if we use collaboration approaches. For instance, one of our Smart City projects involved a lot of specialized and academic vocabulary. When we gave it to government representatives, they found it hard to understand. So it is necessary to translate from academic language to one that is more accessible for the population in order to find a common language.
Dmytro Shevchuk, Yulia Kharchuk
In order to solve the problem of interaction between the city and the university, we launched Town and Gown 2.0: the strategic cooperation between university and city in V4 and Ukraine. In this project, we essentially pursue two goals. The first one is to adopt positive practices and positive experiences from three Visegrad countries in order to try and implement them in Ostroh in particular. Other goals we set for ourselves include using the university and the city's potential to intensify regional development. Our project, on the one hand, uses positive experiences from the Visegrad Group countries, but on the other hand, we integrate more among ourselves in order to implement new projects. The university and the city government create a working group which participates in workshops and seminars on collaboration. As a result of this project, closer collaboration between the city and the university has developed for the purpose of implementing the idea of an "academic city." It is important for us to synchronize the strategy of the Ostroh Academy, which was established in 2017, with the strategy of the city which is being created right now. The project has already held a number of workshops and an international conference. We also plan to organize a hackathon for the students, as well as roundtables which will act as a permanent platform for collaboration between the city and the university.
Since 2019, our university has started to establish more intensive collaboration with united territorial communities and develop new areas, in particular:

drafting a territorial community strategy (Ostroh, Netishyn);
further training of representatives of a territorial community according to short-term, medium-term and long-term programs;
representing the interests of local government bodies in court;
providing conclusions by experts in the field of law.
We are currently working with the city in order to use the research potential of our faculty and students for the city. Wherever possible, culture researchers, historians, economists study cases which are important for the city in their master's theses.
We have a university strategy which includes a separate chapter on University and the City that details the operational goals of the collaboration. Every year, our university determines the priority areas of the strategy's implementation, and we have a responsible staff member who then monitors the implementation of these points. This is one of the elements which we use to measure the collaboration between the city and the university.
Anna Schmidt-Fiedler
We cooperate not only with the city administration, but also with other stakeholders and partners. We have programs within the curriculum in which employers and graduates give advice on how to change our curricula. We also conduct practical research in STEAM fields and interact with stakeholders within them. In addition, we have examples of public research which engage people who are not researchers.
The DIALOGUE Project was conceived as a platform of cooperation between the university and the key stakeholders (the city, NGOs, institutions) in order to define our partners' problems and to find common solutions. We hold a series of workshops where we invite people from the municipality and institutions and determine how the university can help them. In addition, we have an international conference as a part of this project in order to find out how universities can implement the idea of "engagement." We also hold the Festival of Social Innovations and the Changemakers Marathon where NGOs can give presentations and meet one another. We invite students from our university and others to present their work on solving various social issues.
Science Shop is a project about spreading knowledge and exchanging knowledge between the university and partner organizations. At the university, students write their theses and conduct research, but it cannot always be adapted to social needs. On the other hand, institutions do not have the funding to conduct research, so this research can be conducted by the university. So the goal of this project is to combine student research and the research needs of organizations. We invite NGOs to workshops and ask them to speak about their needs and problems. Then we collect this information and try to turn it into research questions, and then we invite students and their supervisors to help the institutions solve their problems. Thus, the students have a feeling that someone benefited from their work.
There are certain challenges on the path towards implementing the idea of the Engaged University. We must understand what we aim for, what our strategy is and how we measure that we have achieved this idea. Another challenge is to understand what tools we have to define the social problems that exist around the university. It also involves self-evaluation: how we develop and achieve our goals.
Support Cedos
During the war in Ukraine, we collect and analyse data on its impact on the civilian population, especially in the areas of migration, housing, education and social protection
Support